The VPS tailored for your web project, developments or tests
CORE :

1 vCore

RAM :

2GB

HDD :

40GB NVMe

BANDWIDITH :

250 Mbit/s - Tráfico ilimitado

DELIVERY :

4 Hours Max
CORE :

1 vCore

RAM :

2GB

HDD :

80GB NVMe

BANDWIDITH :

250 Mbit/s - Tráfico ilimitado

DELIVERY :

4 Hours Max
CORE :

1 vCore

RAM :

4GB

HDD :

40GB NVMe

BANDWIDITH :

250 Mbit/s - Tráfico ilimitado

DELIVERY :

4 Hours Max
CORE :

1 vCore

RAM :

4GB

HDD :

80GB NVMe

BANDWIDITH :

250 Mbit/s - Tráfico ilimitado

DELIVERY :

4 Hours Max
Incluido con la máquina
Scalability

Ascending, from the Manager

Restart and reinstallation

Unlimited, from the Manager
Distributions and web control panel for VPS
Ubuntu

Ubuntu 16.04
Ubuntu 18.04
Ubuntu 19.10

Windows Server

Windows Server 2019 Standard (Desktop)
Ubuntu

Ubuntu 16.04
Ubuntu 18.04
Ubuntu 19.10

Windows Server

Windows Server 2019 Standard (Desktop)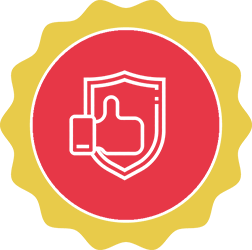 Why choose a Virtual Server VPS Value?
VPS represents the ideal balance between shared hosting, a dedicated server, and a public cloud instance. The VPS Value range allows you to manage your web projects in a server environment, which you can manage with complete independence.
Our VPS are specially designed to fit your needs and grow with your business. It will not be necessary to provision resources, but you can easily add them, whenever you need it, directly from your client area. In this way, you can control spending and pay only for what you consume.