Maximum performance with more storage
CORE :

8vCore

RAM :

8GB

HDD :

160GB NVMe

BANDWIDITH :

2Gb/s - Tráfico ilimitado

DELIVERY :

4 Hours Max
CORE :

8vCore

RAM :

8GB

HDD :

320GB NVMe

BANDWIDITH :

2Gb/s - Tráfico ilimitado

DELIVERY :

4 Hours Max
CORE :

8vCore

RAM :

8GB

HDD :

640GB NVMe

BANDWIDITH :

2Gb/s - Tráfico ilimitado

DELIVERY :

4 Hours Max
CORE :

8vCore

RAM :

16GB

HDD :

160GB NVMe

BANDWIDITH :

2Gb/s - Tráfico ilimitado

DELIVERY :

4 Hours Max
CORE :

8vCore

RAM :

16GB

HDD :

320GB NVMe

BANDWIDITH :

2Gb/s - Tráfico ilimitado

DELIVERY :

4 Hours Max
CORE :

8vCore

RAM :

16GB

HDD :

640GB NVMe

BANDWIDITH :

2Gb/s - Tráfico ilimitado

DELIVERY :

4 Hours Max
CORE :

8vCore

RAM :

32GB

HDD :

160GB NVMe

BANDWIDITH :

2Gb/s - Tráfico ilimitado

DELIVERY :

4 Hours Max
CORE :

8vCore

RAM :

32GB

HDD :

320GB NVMe

BANDWIDITH :

2Gb/s - Tráfico ilimitado

DELIVERY :

4 Hours Max
CORE :

8vCore

RAM :

32GB

HDD :

640GB NVMe

BANDWIDITH :

2Gb/s - Tráfico ilimitado

DELIVERY :

4 Hours Max
Incluido con la máquina
Scalability

Ascending, from the Manager

Restart and reinstallation

Unlimited, from the Manager
Distributions and web control panel for VPS
Ubuntu

Ubuntu 16.04
Ubuntu 18.04
Ubuntu 19.10

Windows Server

Windows Server 2019 Standard (Desktop)
Ubuntu

Ubuntu 16.04
Ubuntu 18.04
Ubuntu 19.10

Windows Server

Windows Server 2019 Standard (Desktop)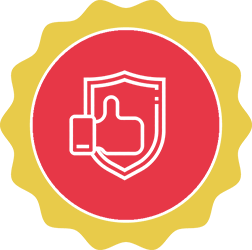 What are the advantages of the Virtual Server VPS Elite?
By using your VPS to host production environments or business-critical applications, SLA-guaranteed high hardware availability is the least of the guarantees to provide you with stable service from the first installation.
With unique bandwidth and latency disks, and an underlying infrastructure that offers distributed storage and triple replication, the VPS Cloud naturally ensures data integrity, without the need for additional configurations.