VPS Valor
Uptime 99,99%
Availability guaranteed
The VPS high performance at an affordable price
CORE : 1 vCore
RAM : 2GB – 4GB
HDD : 40GB – 80GB NVMe
BANDWIDITH : 250 Mbit/s – Unlimited traffic
VPS Essential
Uptime 99,99%
Availability guaranteed
Simplicity, scalability and customization
CORE : 2 vCore
RAM : 4GB – 8GB
HDD : 80GB – 160GB NVMe
BANDWIDITH : 500 Mbit/s – Unlimited traffic
VPS Comfort
Uptime 99,99%
Availability guaranteed
Maximum throughput at affordable prices
CORE : 4 vCore
RAM : 8GB – 16GB
HDD : 160GB – 320GB NVMe
BANDWIDITH : 1Gb/s – Unlimited traffic
VPS Elite
Uptime 99,99%
Availability guaranteed
Maximum performance for your projects
CORE : 8 vCore
RAM : 8GB – 32GB
HDD : 160GB – 640GB NVMe
BANDWIDITH : 2Gb/s – Unlimited traffic
VPS Starter 1-2-20
CORE: 1 vCore
RAM: 2GB
HDD: 20GB SSD
BANDWIDITH: 100Mbit/s - Tráfico ilimitado
DELIVERY: 4 Hours Max
6
Services included with VPS
Main distributions

Anti-DDoS Pro

Simple manager
Distributions
Distributions and web dashboards for VPS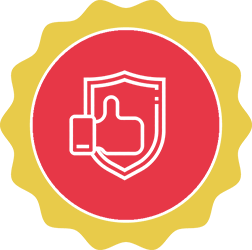 Why choose a VPS Virtual Server?
A virtual private server or VPS allows hosting websites (corporate site, e-commerce, content, multimedia ...) and software applications (portals, extranet, collaborative work solutions, wiki, CRM ...). Unlike shared hosting, the data is isolated in the same virtual machine dedicated to the client.
VPS are an intermediate solution between web hosting and physical server, as they combine the reliability and performance of a dedicated server, but without hardware management.