Choose the best infrastructure for your projects
The different ranges include powerful servers that satisfy the most demanding needs of any project.
Features
These servers, which have a bandwidth of 500 Mbit / s —which covers the usual uses of this type of server—, are ideal for hosting websites, streaming or professional applications.

Performance
With a dedicated server, you will be assigned all the resources to enjoy maximum performance.

Availability
Deploy your servers in less than 120 seconds to any of the 28 data centers worldwide

Scalability
Dedicated servers will allow you to build a reliable technical infrastructure for your applications.

Sustainability
By hosting your services, you will have at your disposal innovative and unique solutions throughout our infrastructure
Options available with Rise servers
Stay focused on your business while managing your server and keeping your websites online
Up to 3 tickets per month
Initial server optimization
Installation of the control panel
DNS Configuration
Initial firewall configuration
Server updates and patches
Up to 10 tickets per month
Everything from the ADM ENTRY
Advanced firewall management
DNS Management
Installation of third-party software
Website performance tuning
Up to 15 tickets per month
Everything from the ADM BASIC
Managed backups
Kernel updates
Website migrations
Proactive monitoring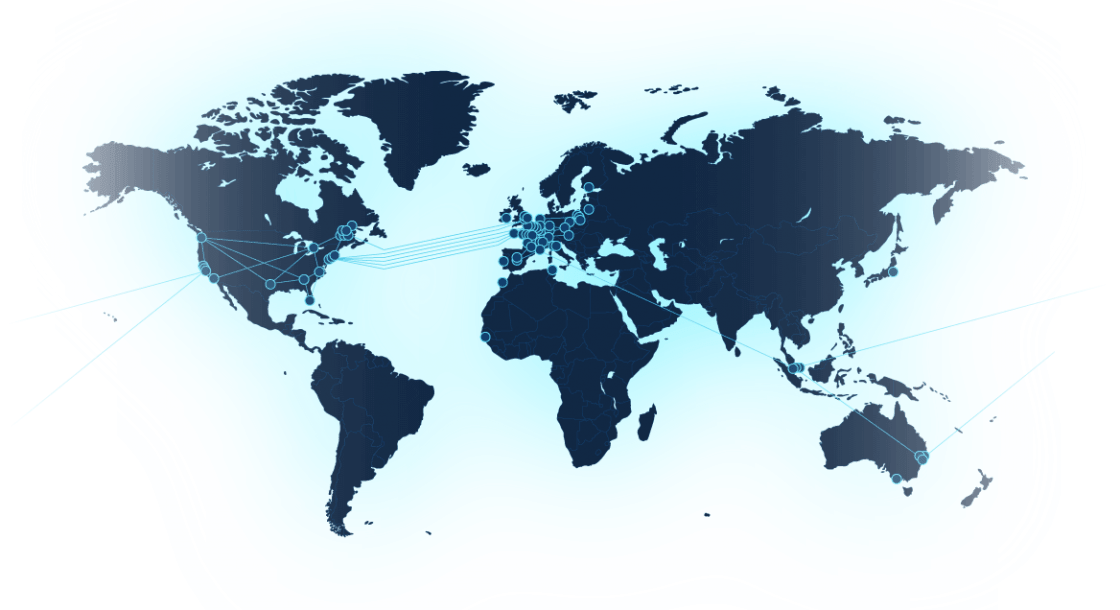 OVH Data Center
OVH World leader with its own data centers, has more than 30 locations, its own private 20Tb / s fiber optic network, server manufacturing plant in Europe and North America and has the highest security to meet compliance standards and certifications.
MAXIMUM PHYSICAL SECURITY
HIGH AVAILABILITY INFRASTRUCTURES
INTERNATIONAL CERTIFICATIONS
ENERGY EFFICIENCY
WELL CHOSEN LOCATIONS
Available operating systems and distributions
ArchLinux

ArchLinux (latest version)

Centos

CentOS 5
CentOS 6
CentOS 7

CloudLinux

CloudLinux 6
CloudLinux 7

Debian

Debian 7 Oldoldstable
Debian 8 Oldstable
Debian 9 Stable
Debian 10

FreeBSD

FreeBSD 10
FreeBSD 10 ZFSroot
FreeBSD 11 ZFSroot

Ubuntu

Ubuntu Server 16.04 LTS
Ubuntu Server 14.04 LTS
Ubuntu Server 17.04
Ubuntu Server 17.10
Xubuntu Desktop 16.04

cPanel

cPanel (CentOS 7)
cPanel (CentOS 6)

Plesk

Linux Plesk 12.5 (Debian 8)
Linux Plesk 12.5 (CentOS 7)
Linux Plesk 17 (CentOS 7)
Windows 2008R2 WEB Plesk 12
Windows 2008R2 STD Plesk 12
Windows 2008R2 ENT Plesk 12
Windows 2012 STD Plesk 12
Windows 2012R2 STD Plesk 12
Windows Server

Windows Server 2012 Standard Edition
Windows Server 2012 Datacenter Edition
Windows Server 2012 R2 Standard Edition
Windows Server 2012 R2 Datacenter Edition
Windows Server 2016 Standard Edition
Windows Server 2016 Datacenter Edition
Windows Server 2019 Standard Edition
Windows Server 2019 Datacenter Edition
VMware

VMware ESXi 6.0
VMware ESXi 5.5
VMware ESXi 6.5

Citrix

Citrix Xen Server 7
Citrix Xen Server 6.5

Proxmox

Proxmox VE 4
Proxmox VE 5

SolusVM

SolusVM (Master)
SolusVM (Slave)

Windows

Windows Hyper-V Server 2012 R2
ArchLinux

ArchLinux (latest version)

Centos

CentOS 5
CentOS 6
CentOS 7

CloudLinux

CloudLinux 6
CloudLinux 7

Debian

Debian 7 Oldoldstable
Debian 8 Oldstable
Debian 9 Stable
Debian 10

FreeBSD

FreeBSD 10
FreeBSD 10 ZFSroot
FreeBSD 11 ZFSroot

Ubuntu

Ubuntu Server 16.04 LTS
Ubuntu Server 14.04 LTS
Ubuntu Server 17.04
Ubuntu Server 17.10
Xubuntu Desktop 16.04

cPanel

cPanel (CentOS 7)
cPanel (CentOS 6)

Plesk

Linux Plesk 12.5 (Debian 8)
Linux Plesk 12.5 (CentOS 7)
Linux Plesk 17 (CentOS 7)
Windows 2008R2 WEB Plesk 12
Windows 2008R2 STD Plesk 12
Windows 2008R2 ENT Plesk 12
Windows 2012 STD Plesk 12
Windows 2012R2 STD Plesk 12

Windows Server

Windows Server 2012 Standard Edition
Windows Server 2012 Datacenter Edition
Windows Server 2012 R2 Standard Edition
Windows Server 2012 R2 Datacenter Edition
Windows Server 2016 Standard Edition
Windows Server 2016 Datacenter Edition
Windows Server 2019 Standard Edition
Windows Server 2019 Datacenter Edition

VMware

VMware ESXi 6.0
VMware ESXi 5.5
VMware ESXi 6.5

Citrix

Citrix Xen Server 7
Citrix Xen Server 6.5

Proxmox

Proxmox VE 4
Proxmox VE 5

SolusVM

SolusVM (Master)
SolusVM (Slave)

Windows

Windows Hyper-V Server 2012 R2